I thought I would share some of the cards I made for Christmas this year. (2009) Want to know something funny? I didn't send one card out! Very sad, I started making them in October and had them all finished in time but...just didn't get them sent. I will do much better this year though. No really, I will! :)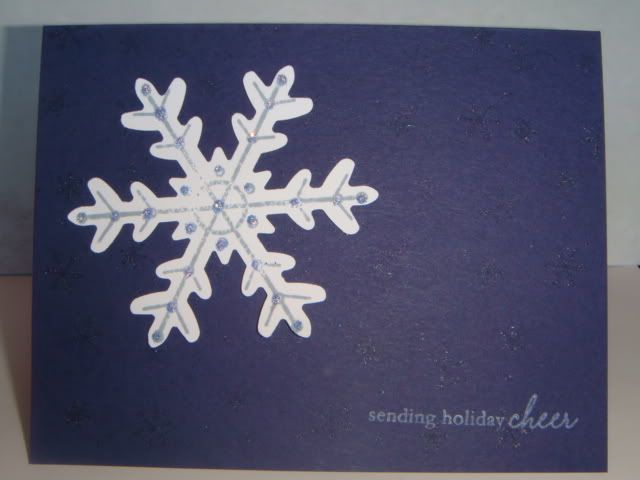 All supplies from Papertrey! There are stars stamped with VersaMark Dazzle that don't really show up in the picture.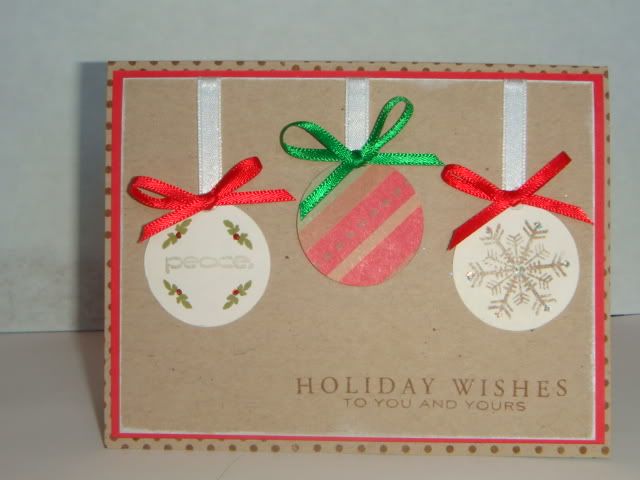 Another one with mostly Papertrey products! You should really check them
out
,
Great Stuff!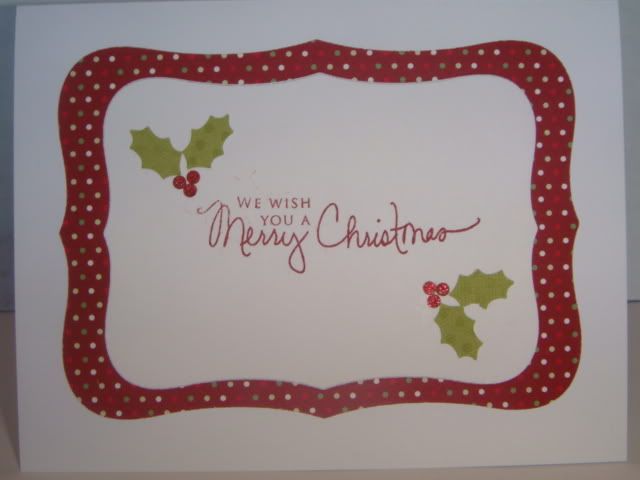 Made from scraps.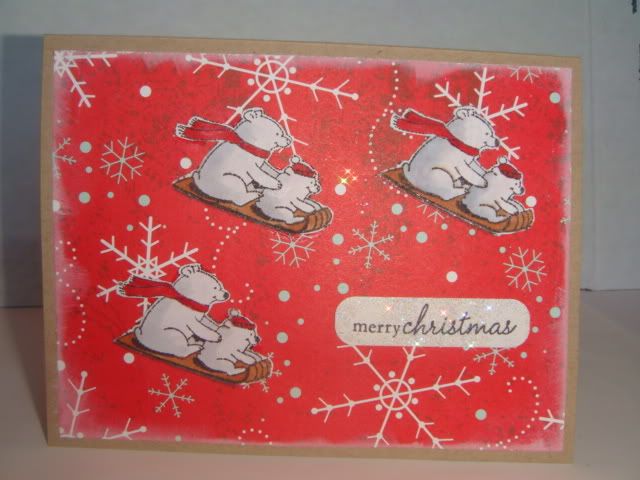 Mostly Papertrey Supplies!