Sunday, March 20, 2011
I love the colors in this challenge but I think I am going to have to do a do over. I am just not feeling this look. Too many buttons? Too dark? But I am linking anyway because I made it! :)
*edited to add better picture! Top picture was with my iPhone bottom was taken with my Sony Cybershot. I really need to stop using my iPhone for blog pics!
This if for the
CR84FN20
&
CPS 210
challenges.
Supplies
Everything
PTI
except the Green Ink which is Ranger Adirondack
Thanks for stopping by!
I was cruising
Debbie Olsen's blog
last week and came across
this post
that I just had to try. I am trying to practice more with my Copics so that I can qualify to take the
intermediate certification
course later this year. Here are a couple of my attempts.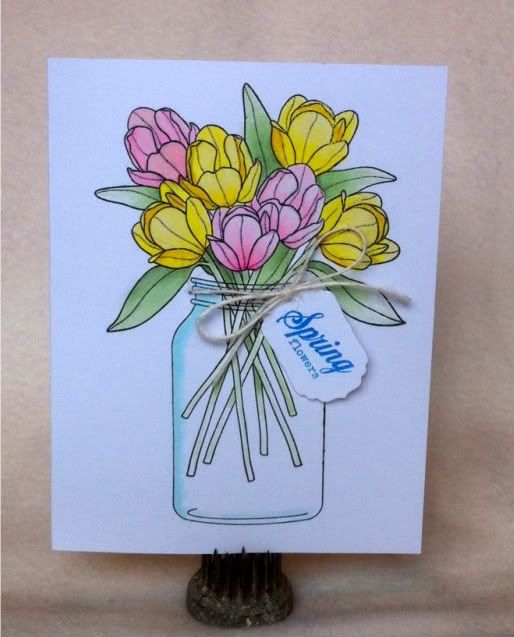 Thanks for stopping by!
I made this today for the
Day 20 SSS at 365 cards
. I have been in a vintagy (is that a word?) the last couple of days and so I was drawn to these colors. As soon as I saw the
layout
I knew I was going to use my new
Papertrey Ink
Button Boutique
stamps and
die
. I was going to use buttons but when I stamped the Handmade stamp I used a new ink pad and it was a little juicy and so the small wording didn't show up so...I thought I would use something in place of the buttons and I have playing around with these flowers (I LOVE them) for awhile and had one just sitting on my table so I used it! I like how it turned out, not what I had in mind to start with but that is one of the fun things with crafting, you never know what you will end up with!
Thanks for stopping by!
Supplies
Stamp - PTI Button boutique and Friendship Jar
Ink - PTI Chai
Dies - Button Card - PTI, Small Lable - Spellbinders
CS - PTI Kraft & Rustic White
DS - K&Co. Hopscotch
Flower, Lace & Pearl from stash
Sunday, March 13, 2011
I have been OBSESSED with felt flowers this year! I love them ALL! I have also fallen in love with all the different DIY wreaths so when I came across some
blogs
showing wreaths with felt flowers, I HAD to make one (okay maybe more than one...).
this
out of fleece, it was just not firm enough. The yarn is soooo soft! It is
Bernat Baby Blanket
. I actually wrapped it twice around the form because I wanted to be able to squeeze it! The form is 10 or 12" from the dollar store. The leaves are felt that I
airbrushed
with several green
Copic
markers and then die cut with the
leaf die
from
Spellbinders
.
I hung them above the fireplace. I am thinking that I need to turn one so that the flowers are not going in the same direction... What do you think?
Thanks for stopping by!
Linking up to these parties: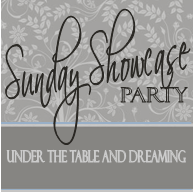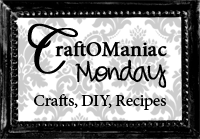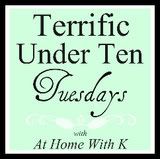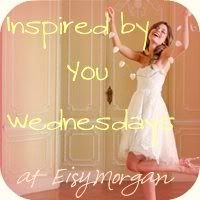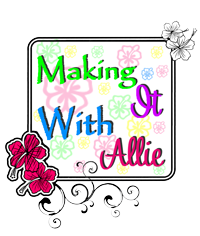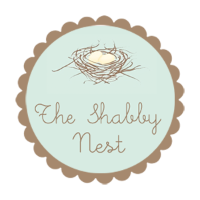 this
while cruising the net and thought what a cool idea! So after about four trips to the dollar store I finally had all the supplies! I know there are only two items! (In mine) One store had the candlesticks and not the jars and the other had nothing! So I waited a week and went back and one store had the jars and the other the candlesticks! We only have the Dollar Tree around here and only two of them within 15 mins. So I spent more on gas then on the project! It was fun though! I think they turned out really well and will look great as soon as I decide what to put in them and where in the house they are going to live.
Supplies
3 Glass Vases - $1.00 each
3 Glass Candlesticks - $1.00
E-6000 Glue
Thanks for stopping by!
Hooking up to these linky parties: