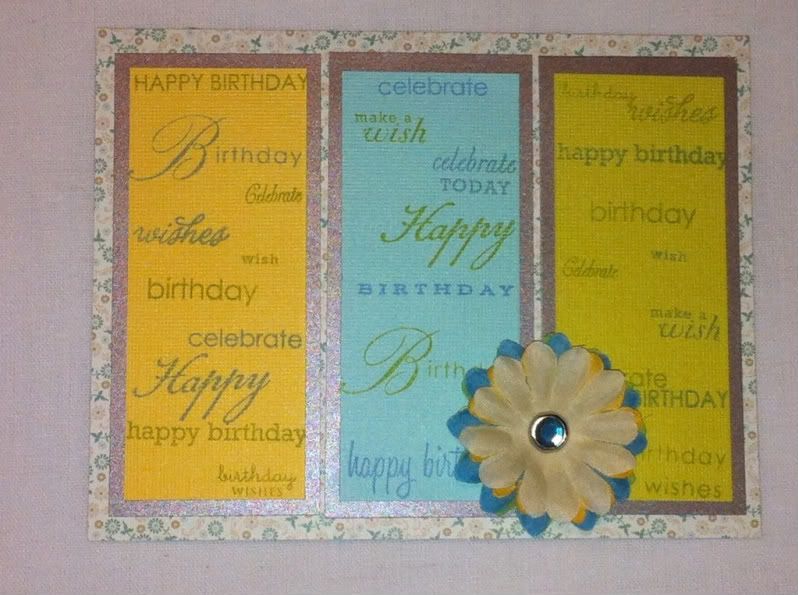 This card was made for three challenges.
PTI
has a new weekly challenge,
Make it Monday
of course being a procrastinator I waited until 7 hours before the deadline to work on the card! I also made the card with the color challenge at
CR844FN
and the layout challenge at
Card Patterns
. I really need to get a new card reader hooked up to my computer because the pictures from my iPhone are just not cutting it! Of course that may not be all that is wrong with the pictures, but I will blame it on that! :)
Supplies: All paper is DCWV; Stamps-PTI; Flowers-Bazzill Wings; Brad from stash.
Thanks for stopping by!