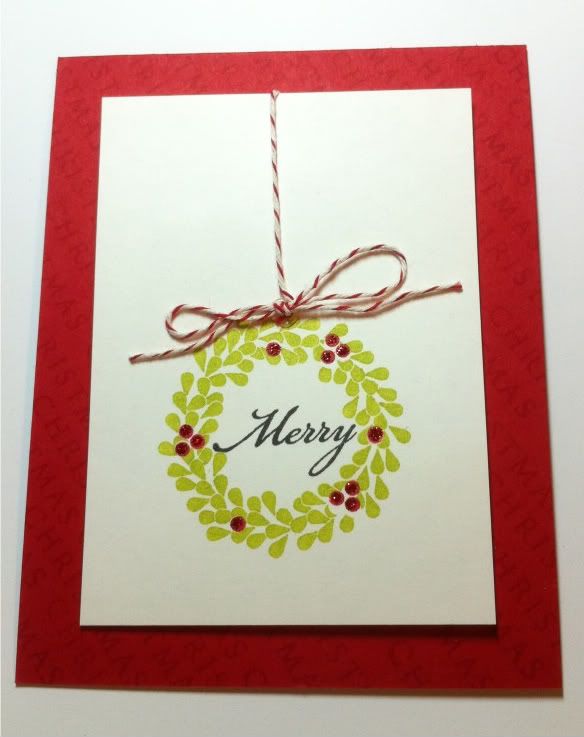 I have been a HUGE fan of
Papertrey Ink
since 2008. I love everything about them. I think almost all of my paper crafting projects have something from Papertrey on them. The
contest
is to choose my favorite card from last year. I think I have to choose this one. I CAS'ed this from someone on the web
but I can't find the link
Edited: I found the link!
The talented Maile Belles designed this card.
Please check out her blog, she has TONS of talent and she looks very sweet. (I haven't met her but her picture makes me think she would be nice to know!)
Thanks for stopping by, hope you have a wonderful weekend!