Stamp-a-faire is over now. I have had a blast reading the forums, watching the videos of all the talented design team members and checking out the blogs of all the wonderful campers. There are A LOT of great artists out there! Well and of course I had a great time creating things with ink and paper!
My craft room looks like a storm blew threw, I guess it kind of did. I was running back and forth from my table to the die cut machine to the paper cutter. I know one thing though, this guy will be really happy when he can sleep on top of my works in progress or sometimes even a clear spot on my craft table and not relegated to a tiny spot in the corner.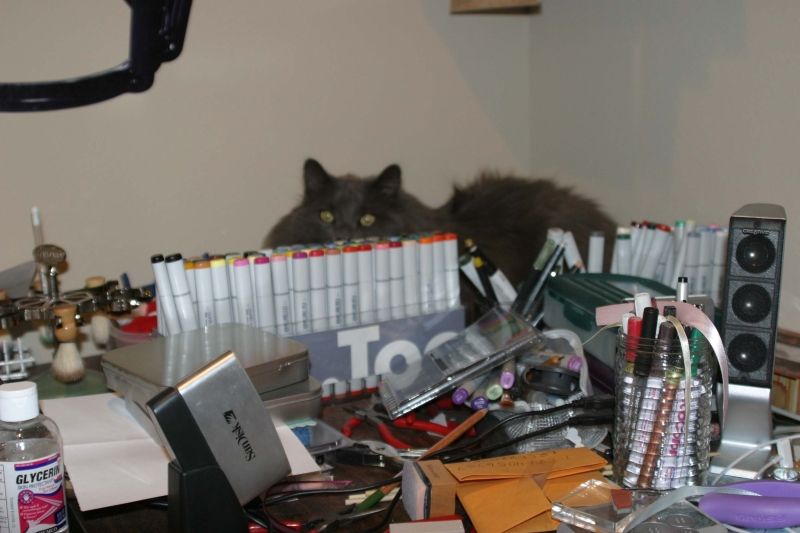 If you are interested in seeing some other great papercrafting please check out
Nicole's blog
. I am sure you will find lots to inspire you!
Thanks for stopping by!