Boy was it crowded! One of our fist nice days this year. It hit 80 for the first time in 301 days! Everyone with a stroller, young child and dog were there! I don't know if it was my mood (moody, me?), the heat or what, but I just wasn't getting in to being there.
I did see some wonderful fruits and veggies but I didn't get any pictures because my
camera
decided it didn't want to take pictures anymore! The nerve! I just get stupid lines across the screen. Grrr.
Luckily, (after awhile) I realized I had my iPhone and was able to snap a couple of pictures of some beautiful hydrangeas! They are my favorite, I love all the different colors they come in. These pictures show a few that I have not seen before.
The very top one is a Pink Deep Fuchsia color. I was stunning! I just don't have a spot in my yard to put it so I had to leave it there for some other lucky person.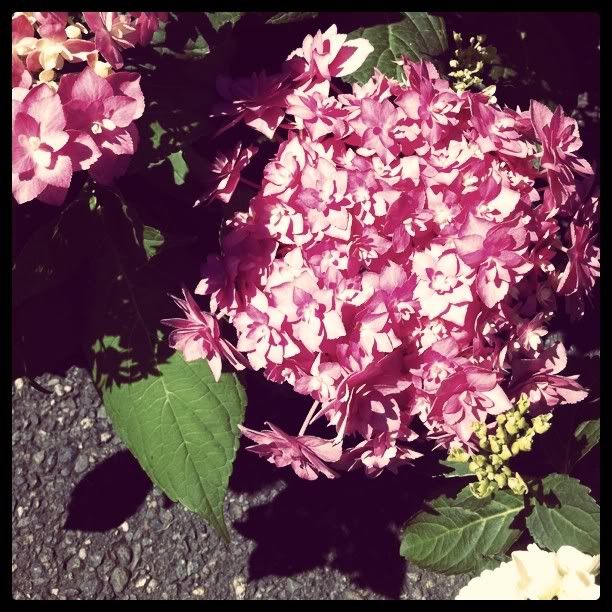 I think this one is my favorite! It is a very soft pink color and it looks to be a mix between a traditional and a lace cap hydrangea. I would have bought this if my husband hadn't been with me. I would have put it somewhere! Maybe even the neighbors yard! Anywhere close by just to be able to see it whenever I wanted.
Be sure to check out your local Farmers Markets this summer and help support the hard working farmers in your area!