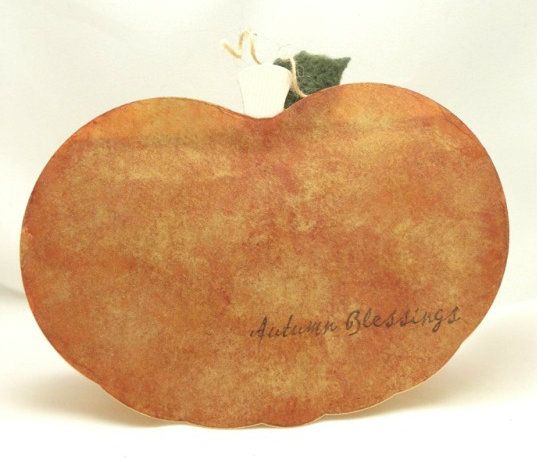 I couldn't wait to play with my pumpkin die after seeing Danielle Flanders mini album. I made a card because I wanted to make something I could finish quickly as mini albums usually take me awhile and I needed some instant gratification!
The pumpkin is cut from Tim Holtz Kraft Glassine and then I used his gilded technique. It wasn't until I took the picture that I realized I missed some step, I didn't crumple the paper and then highlight the crinkles... Oh well, I don't know if I would have liked that look on the pumpkin. I guess I will just make another one and see. :)
I added a felt leave from my stash box and cut the stem from a small piece of textured paper. I then tried a technique I saw last weekend, I can't find the video anywhere to link it, I thought is was Gina K. but am not sure. It taught you to take a piece of ribbon and wrap it around a pencil or something similar and use a heat gun to carefully and lightly heat the ribbon which actually curls it. I thought I would give it a try with my kraft twine, I used a wooden skewer (pens and markers everywhere, not a pencil to be found!) and it worked like a charm!
Thanks for taking a look!