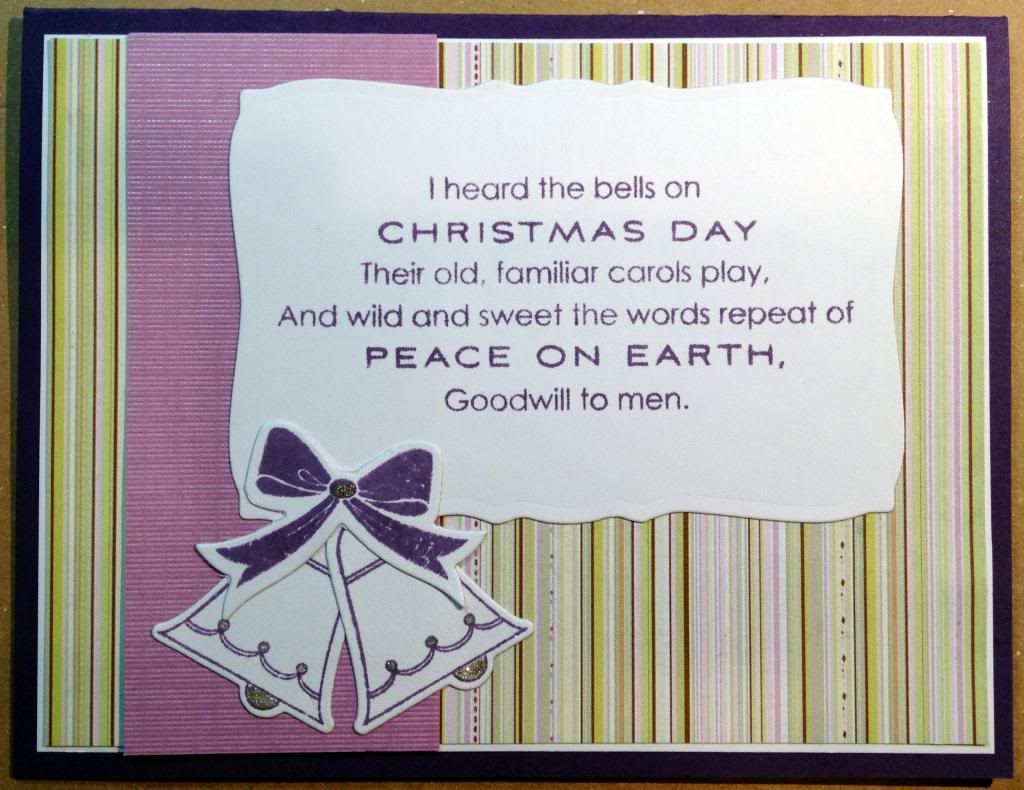 This month it is all about breaking out of your comfort zone and trying out some non-traditional color schemes for a holiday card or tag!
Boy was this a challenge! I never really saw myself as a "traditional" color girl when it came to Christmas but this challenge showed me that I like the very traditional colors. Sorry for the bad pic, my good camera was missing so I took this with my phone ( you can see my shadow on the card, lol) The card is only slightly better in real life. I kept playing with the filters on photobucket to get some more pop out of it but is just isn't there. :) I have another card that I will post when I get home from work as I am already late! I can't wait to see all of the other beautiful entries for the hop! You can check them out on Nicole's blog.
p.s. I don't know what is up with the white behind the wording! It is annoying, I will try and find a fix for it this weekend.