I came across this great
blog
yesterday and she hosts a link party. So I linked up! :) You should check it out, there is some neat stuff here. Especially if you are trying to improve your photography like I am!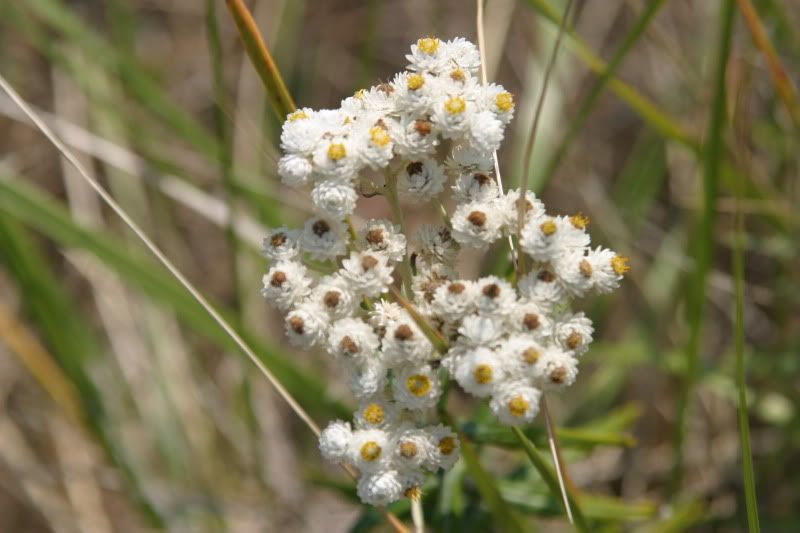 This is my favorite shot from this week. It is a close up of a
weed
flower on the path down to the beach. I think it is kind of pretty, they pop up here and there in the grasses and it adds color to an almost all green/tan area. I am trying to get the hang of pictures with a focal point, either in the foreground or background and the rest blurry.