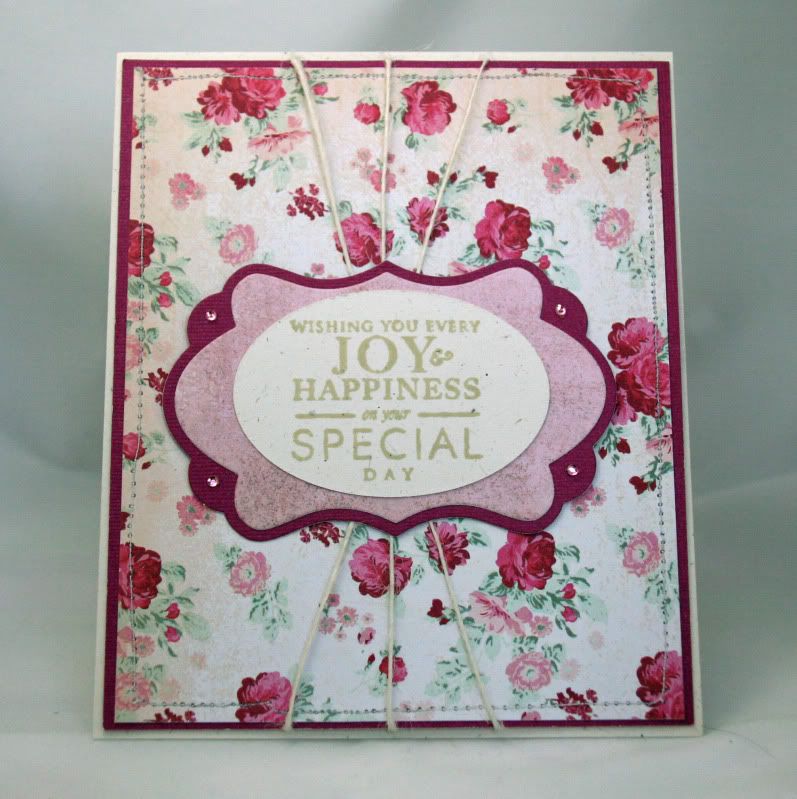 I used my sewing machine!
Here is another card with the
MME Lost&Found paper
that I am in love with. This card is for my mom as she helped me set up my sewing machine a few weeks ago. I bought the machine the day after Thanksgiving and it sat in the box until then. I have never used a sewing machine before. After getting it set up I was too intimidated to use it. I finally said to myself JUST DO IT!. So I did and this is the result. Not perfect but I like the added detail so I will keep practicing until I get better at it.
I will NOT be sewing anything other paper anytime soon, if ever! :)
Supplies:
Stamps - PTI Half & Half
CS - PTI Vintage Cream, DCWV Fall
DP - My Minds Eye - Lost & Found Blush
Twine - PTI
Die -MFT Well Worn Greetings
Ink - PTI Chamomile,
Rhinestone - Recollections