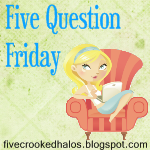 1. Do you prefer cotton, silk, or flannel sheets?
Cotton! I like the 200 to 300 thread count, they seem to stay cooler and less wrinkly. I bought some Egyptian cotton 800 tc and hated them!
2. What time zone are you in?
Pacific
3. What is your favorite part of the holiday season?
All the good food! Generally everyone has a smile on their face, (I stay away from the malls) there is a feeling of anticipation in the air. I think my favorite part of Christmas is sitting in the dark with just the lights blinking on the tree and feeling calm and peaceful.
4. What is your favorite "wintry" drink? (It doesn't have to be an "alcoholic" drink!)
I drink a hot Peppermint White Chocolate Mocha all year long!
5. In your opinion, what is the worst job in the world?
President, King, Queen, etc. Anything that puts you in charge of loads of people. I have a hard enough time pleasing the people in my house, I can't imagine if I had to please everyone in the country that would be WAY too much pressure!
Head on over to
FQF
and join in the fun!
Thanks for taking a look!