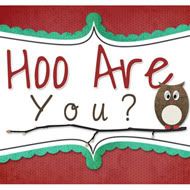 Here are this week's questions!
1. Do you sleep with the tv or music on?
Not since having a baby (22yrs ago), I hear every little noise. Before that I couldn't go to sleep without music.
2. What is your favorite technology device that you own?
iPhone!
3. Do you shop the ads for groceries?
I used to be an avid ad/coupon shopper. I would meal plan by what was on sale, but now the husband does all the shopping and cooking so I don't look at ads anymore at all! Except the day after Thanksgiving! :)
4. What are you favorite pair of shoes?
I have two, one is a five year old Born loafer I wear in the Fall (A LOT), similar to this one:
and a Donald J Pliner sandal that saved my life one year in Vegas that I wear in the Summer.
5. Have you done any fun fall activities yet?
Helped buy and decorate fall decor with my mom.
Head on over to
Night Owl Crafting
and join in the fun!
Thanks for taking a look!