I will get a better picture up in a few, this was snapped with my iPhone in hurry, hurry, hurry mode! My pics are ify and best and when I'm in a hurry even fuzzier! lol
Here is a picture taken from my big camera and I don't know that it is much better... Must be something wrong with "
both
" cameras cause it surely can't be the picture taker! :)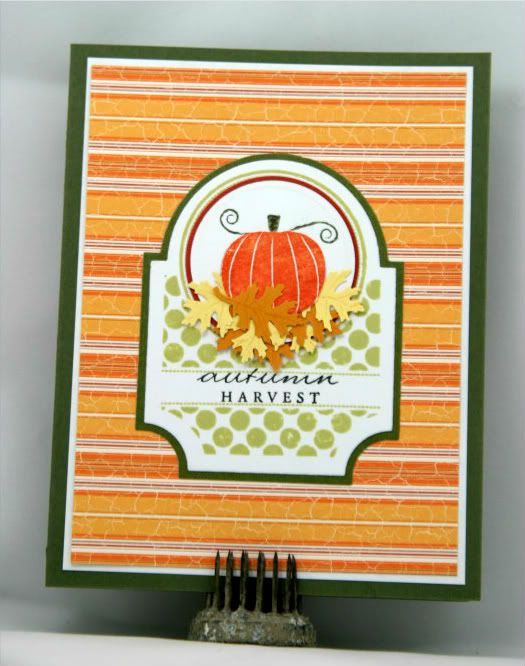 Supplies:
All PTI except the leaf punch which is Marvy.